Second Showing January 24, 2019!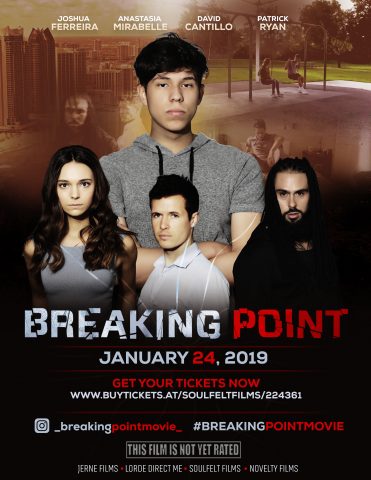 After an abrupt move to Miami, Jae, a conflicted teenager, meets a girl's kindness, her peers, a mysterious guardian, and unseen evil.
Breaking Point is a production of the Plantation Film Ministry
Breaking Point Music Videos 
Tickets
Tickets are still available but selling out fast!  Act quickly.
http://buytickets.at/soulfeltfilms/218818